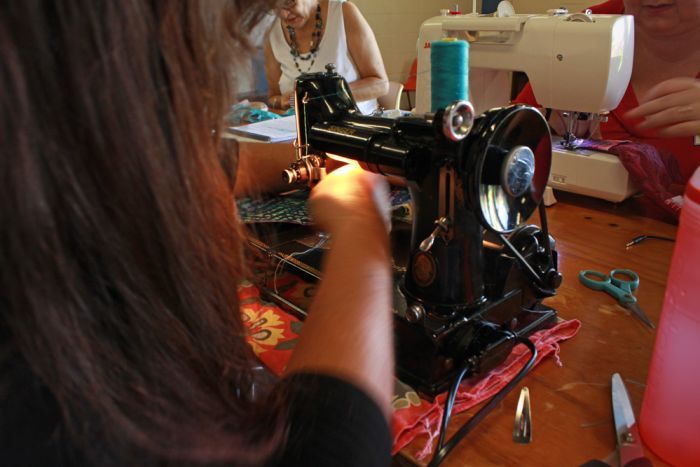 The Sewing Circle sent over 60 dresses to Haiti with Pastor Greg Golden. We enjoy making these dresses for the little girls in underdeveloped countries.
The sewing circle meets the third Thursday of the month at 10 am. (10 am to 2 pm) in fellowship hall. Bring your sewing machine, if you have one, and a bagged lunch -for sewing, fun and fellowship. Even if you don't know how to sew, we will find something for you to do.
January 18, 2018 (weather permitting) will be our first sewing day of the New Year.
Hope to see you there. Jean Belski
---
YOU can help the Sewing Circle! Current Donations needed:
Cotton Fabric (NO ANIMALS except butterflies)

Trim (Rikrak, Lace and Grosgrain Ribbon)

Thread

Bias Tape (Extra Wide, Double Fold)

Walmart Gift Cards

Treat the Sewing Circle to Lunch!
Thank you!